Powering mastitis decisions
Mastatest® is the mastitis diagnostic tool that provides all information you need to make the right decisions for your herd.
Find out how it works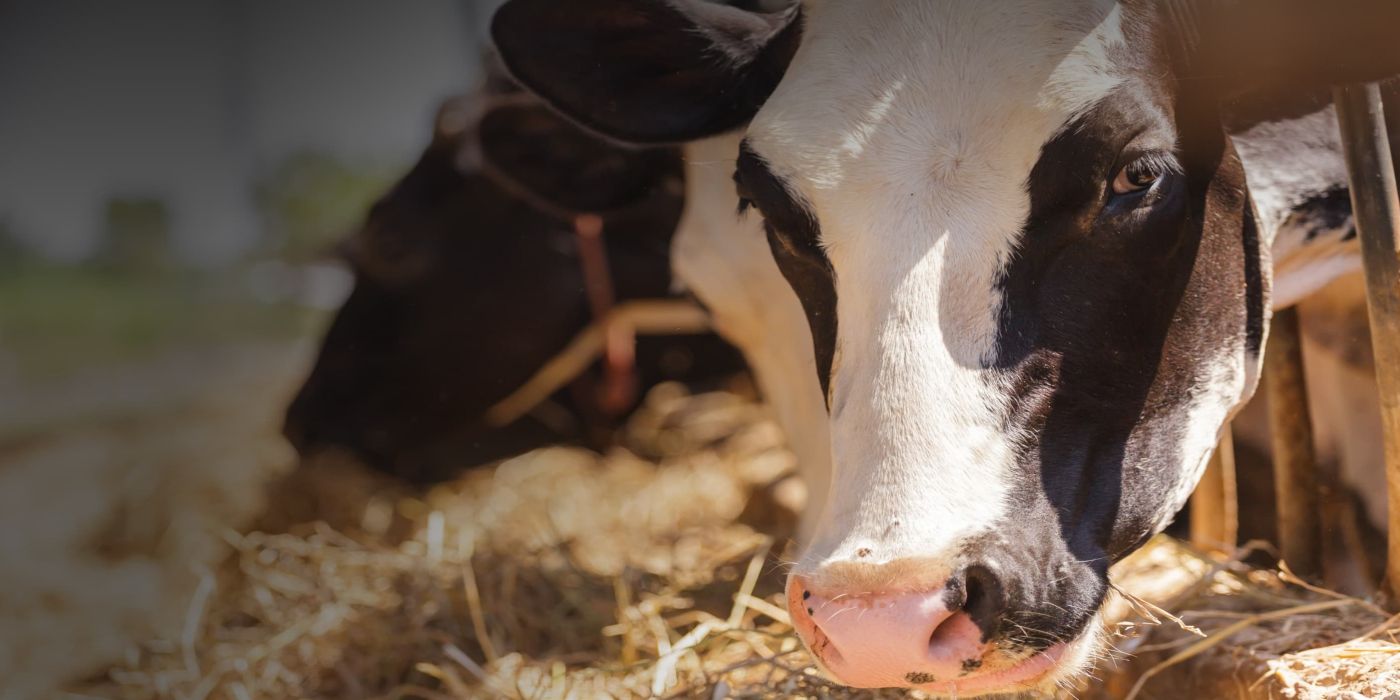 See the Mastatest® in action
The Mastatest system
Mastatest is a cloud-based diagnostic system for bovine mastitis. Let our system revolutionize your approach to on-farm culture for mastitis management:
Start the test in a few seconds
Automated sample analysis
Results and treatment recommendation in 24 hours
Manage individual cow and herd data anytime
Transform your herd's health with Mastatest
Use Mastatest as a tool to optimize mastitis management and make your herd more productive.
For your farm,
for your future.
Mastatest has been designed to make mastitis treatment more effective, so you can focus on running your farm. It can help you minimize mastitis cases and antibiotic use - for a futureproof farm.
Find out how to use Mastatest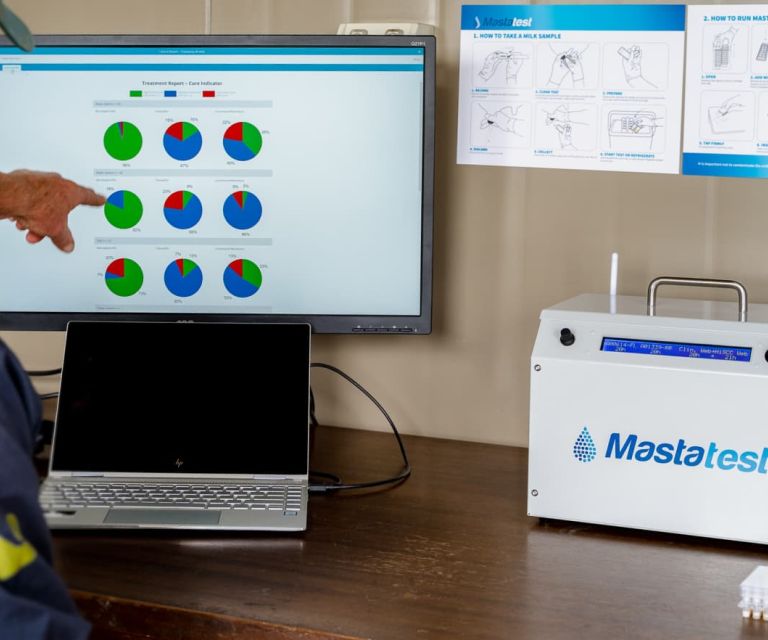 The mastitis tool you can trust
Over
2,000
customers
use the Mastatest system
Over
200,000
samples
analyzed and interpreted
Over
600,000
cows
in the Mastatest data management system.
See the Mastatest® in action
Customer Stories
Used by farmers worldwide
Mastatest works. Farmers around the globe have had success with our system.
"The system paid for itself five times over in the first season, from the reduced milk withholding and by not buying as many drugs"
Andrew
Dairy Farmer
Waikato, NZ
"On-farm bacteriology has meant we have halved the number if mastitis cases treated with antibiotics"
Toby
Herd Manager
Dorset, UK
The Mastatest Lapbox is easy to use and starting a Mastatest is straight forward. I like this system because I don't have to do any culture plate interpretation. I can recommend Mastatest to other dairy farmers as I have worked with it and speak with experience using this system.
Luis
Assistant Manager Animal Health Team
Colorado, USA
"In the two years of running Mastatest, we have seen a drop in the use of antibiotics. The results we get from Mastatest provide us with targeted information on bacteria and antibiotics. And by using the right antibiotics, we get really good cure rates. Cows are cured right away with the first treatment. It has also helped our focus of being sustainable for the environment, for animal health, and for the dairy industry."
Arjan
Farm owner and Sharemilker

"No more guesswork. Using Mastatest we know if a cow needs treatment and what drug to use. We've reduced our antibiotic usage by 25%."
Lisa
Farmer

"It's a rapid and simple system. Within 24 hours it can confirm whether the mastitis is due to a Staph aureus, Strep uberis, CNS staph, coliform, or other strep species. The result includes the antibiotic with the lowest MIC value. Ease of use and speed of turn-around time within the clinic means that sampling becomes a more attractive option for clients and easier for veterinary staff."
Dr Andrew Bates
Senior Dairy Veterinarian and Dairy Science Director
Vetlife Temuka and Centre for Dairy Excellence
"It gives every person in our milking teams the best opportunity to identify mastitis. If they're relying on visual cow clues, they may not see it, either because it's not obvious or because people's skills vary."
Angela
Veterinarian
Dairy Exporter 08/19
"We were going up to six treatments with the previous treatment regime, then needing to change drug with a high number of quarters dried off and cows in the pennos for a month. The cows are in the pennos for a much shorter period, which has been so good. If we are confident that the drug we are using is effective and the cows are not completely cured at the end of three tubes, we can extend therapy with that drug rather than changing to a new class."
Claire
Farmer

"We've got to a stage where we are managing cell count well, an average of 86,000. I wanted to know what we can do to get it down a bit lower. The Mastatest system seemed to be the most simplistic, easy culture system to use."
Dave
Farm owner

"It is good to actually see the types of mastitis coming through, build some understanding on where it's coming from, and actually feel more confident about the dollars we are inserting into those cows."
Paul
Contract milker

Next