How Mastatest works
The Mastatest® system takes a completely new approach to on‑farm mastitis testing. It's quick and requires minimal training.

Set up and run your Mastatest with ease
Load cartridge
Add milk sample to Mastatest cartidge, then replace the lid. Firmly tap cartridge to dislodge any bubbles.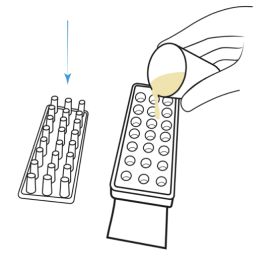 *clinical cartridge shown, sub-clinical (high somatic cell count) cartridge also available
Place in Lapbox
Place Mastatest cartridge into the Lapbox™, enter cow number, then start the test.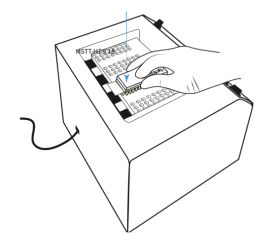 Results in 24 hours
Fully interpreted test results will be emailed to you within 24 hours.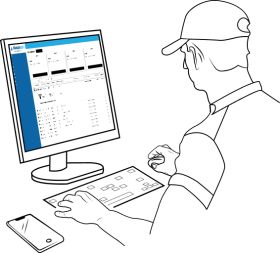 See the Mastatest® in action
Clear results in your inbox
Mastatest handles the interpretation of test results for you, so you can focus on making the right treatment decision.
Each result from a clinical or high somatic cell count (subclinical) test will tell you if bacteria is present and what type of bacteria it is. Using the clinical cartridge, you will also get information on Minimum Inhibitory Concentration (MIC) for three antibiotics.
Results are uploaded to the cloud via the Lapbox and reported directly back to you in an email and within the online portal.
Find out more about results in the FAQs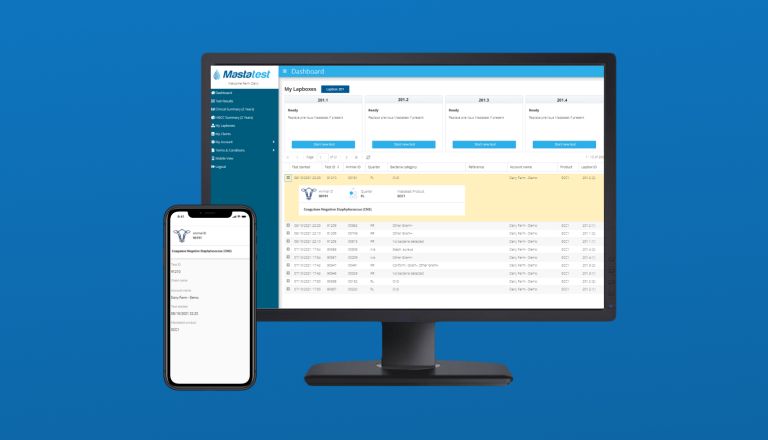 The science behind Mastatest
The Mastatest system captures color change phenomena with an electronic eye. This data is transmitted to the cloud, via the Lapbox, where analytical algorithms take over to interpret the results. This innovative method ensures you get accurate results every time.
Read the practical research article
Read the scientific research article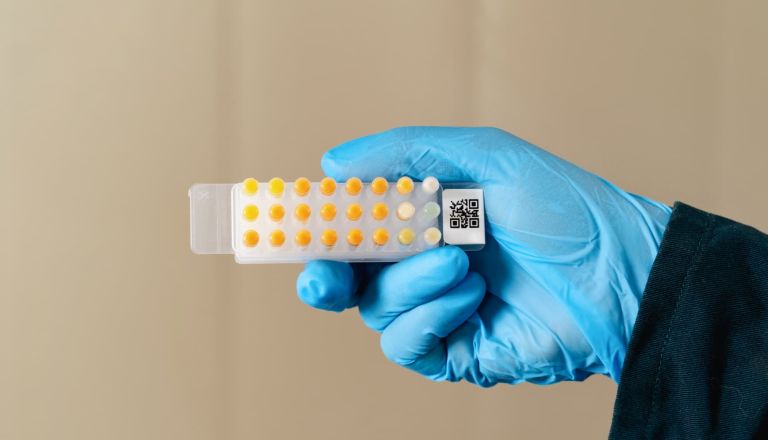 The Mastatest system
The Mastatest system consists of cartridges, the Lapbox, and the Console.
Cartridges: Select your cartridge depending on whether you are testing a clinical or subclinical (high somatic cell count) mastitis case.

Lapbox: Automatically assesses milk samples through a cloud-based system.

Console: Online data management system which allows you to review results for individual cows and long-term data across your whole herd.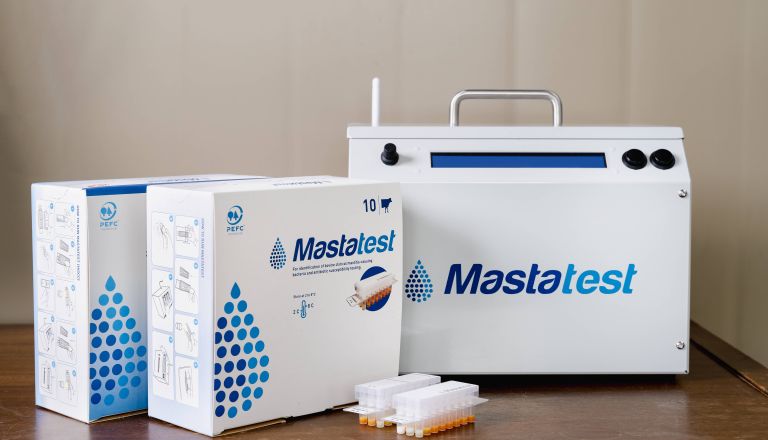 Optimize your mastitis management
Mastatest is available in selected countries around the world. Please get in touch with our team to find out more.
Find out where to buy